Not just a great valley, but a shrine to human foresight, the strength of granite, the power of glaciers, the persistence of life, and the tranquility of the High Sierra.

First protected in 1864, Yosemite National Park is best known for its waterfalls, but within its nearly 1,200 square miles, you can find deep valleys, grand meadows, ancient giant sequoias, a vast wilderness area, and much more.
- 
National Park Service.
Half Dome (upper left of the Photograph) is a granite dome at the eastern end of Yosemite Valley.  It is a well-known rock formation, named for its distinct shape.  One side is a sheer face while the other three sides are smooth and round, making it appear like a dome cut in half. The granite crest rises more than 4,737 ft (1,444 m) above the valley floor.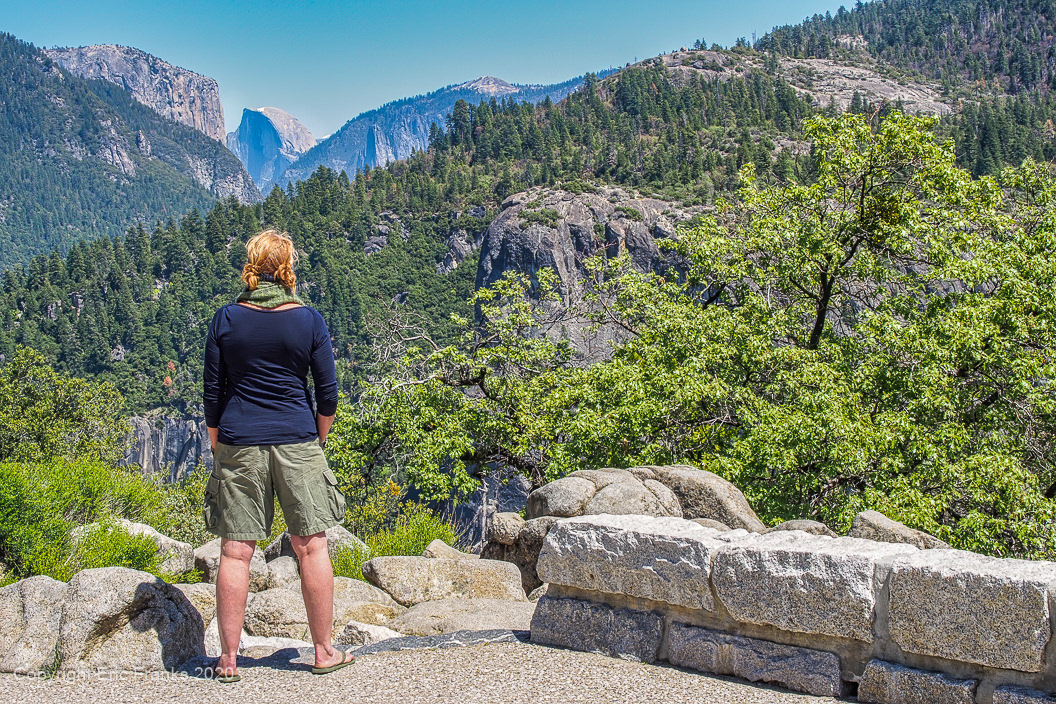 The Merced River, in the central part of the U.S. state of California, is a 145-mile-long tributary of the San Joaquin River flowing from the Sierra Nevada into the San Joaquin Valley. It is most well known for its course through the southern part of Yosemite National Park, where it is the primary watercourse flowing through Yosemite Valley.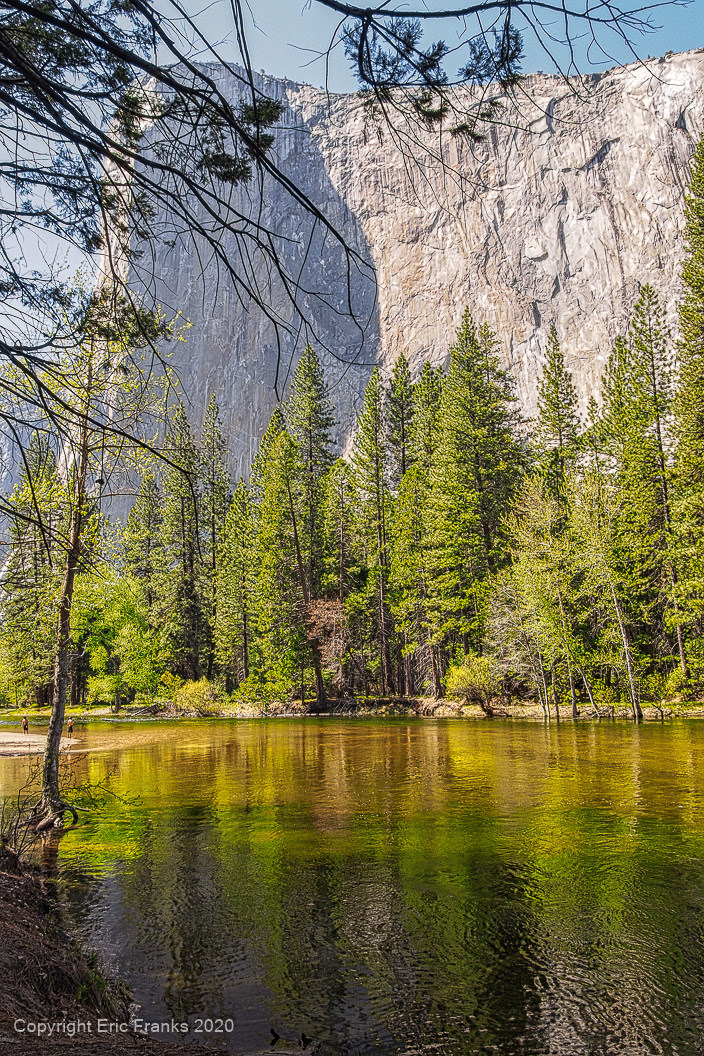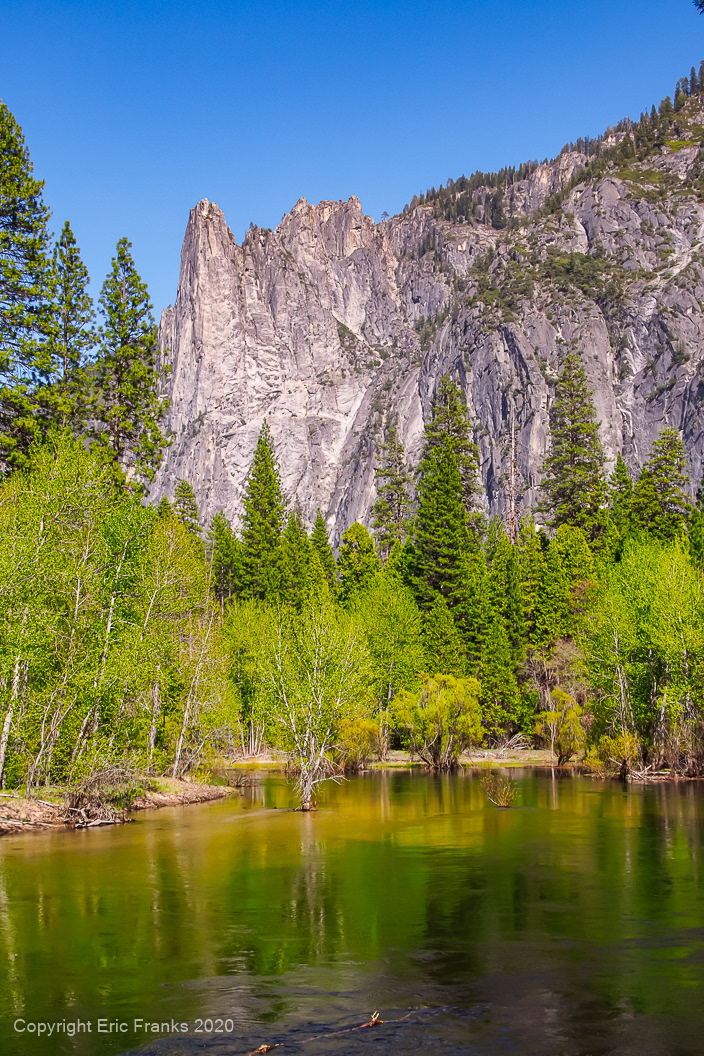 Yosemite Valley is a glacial valley.   The valley is about 7.5 miles long and approximately 3000–3500 feet deep, surrounded by high granite summits such as Half Dome and El Capitan, and densely forested with pines.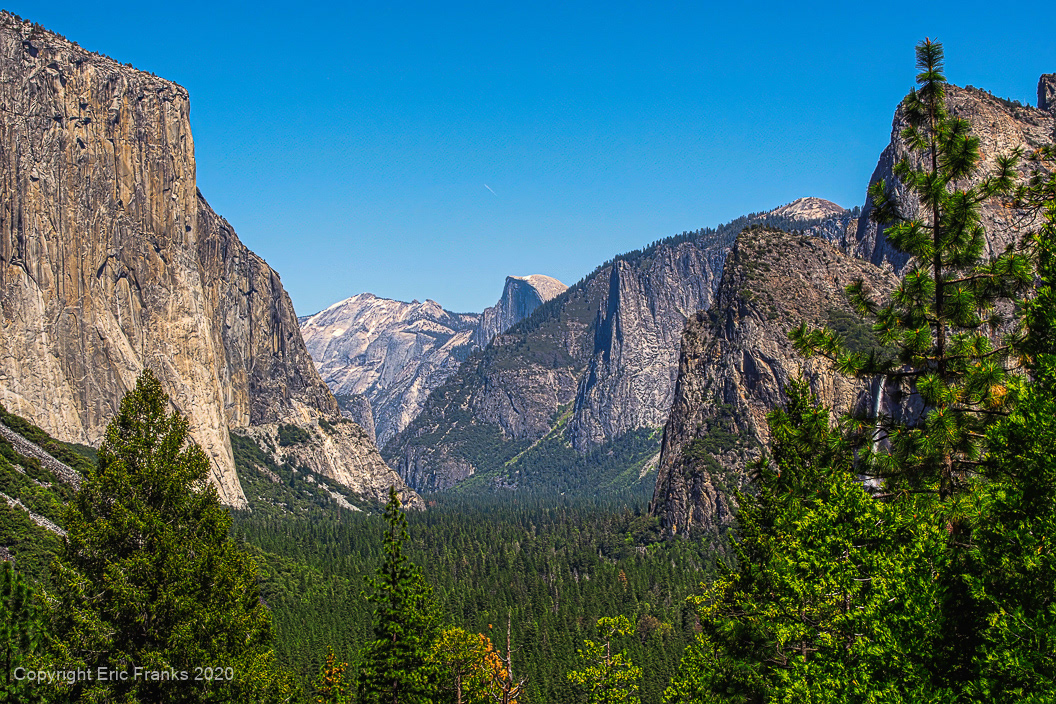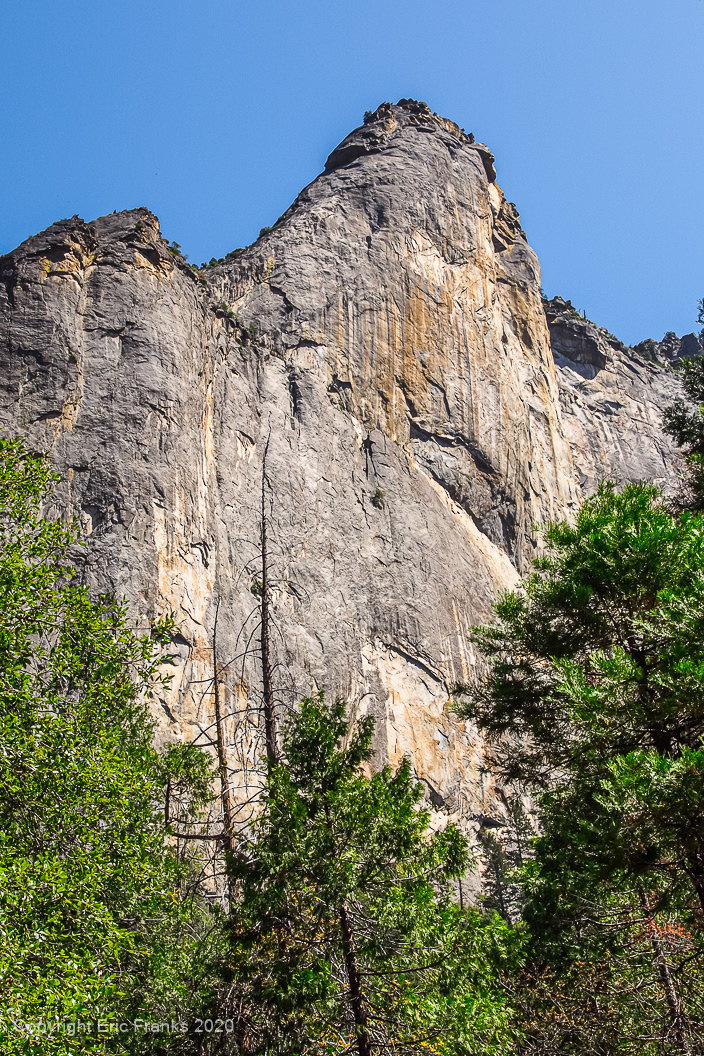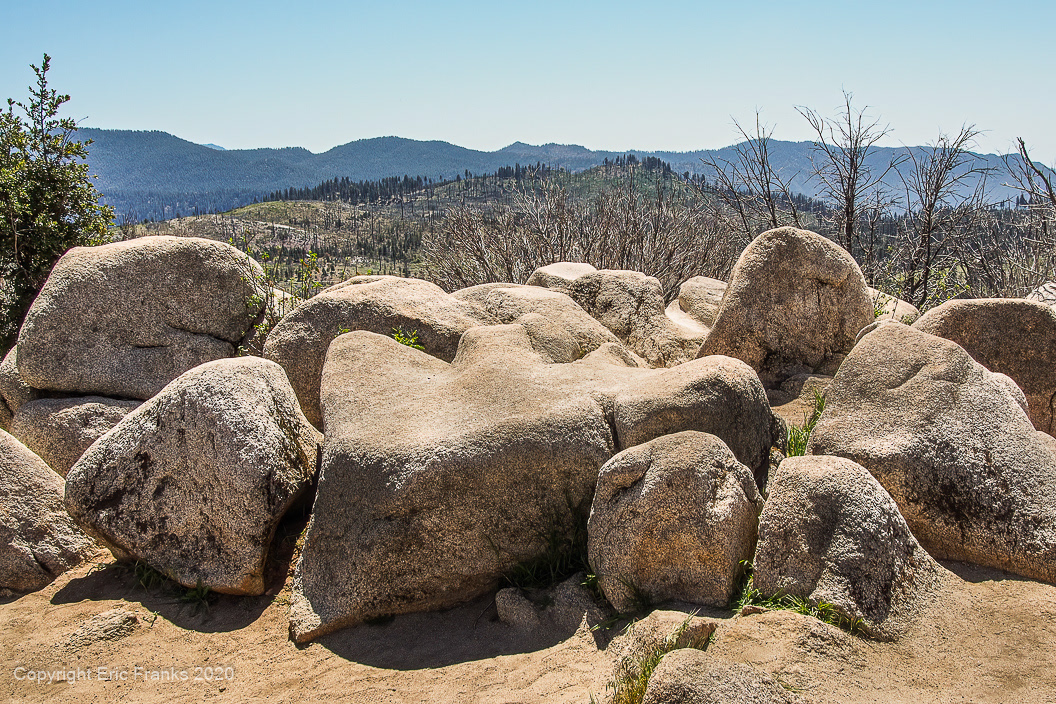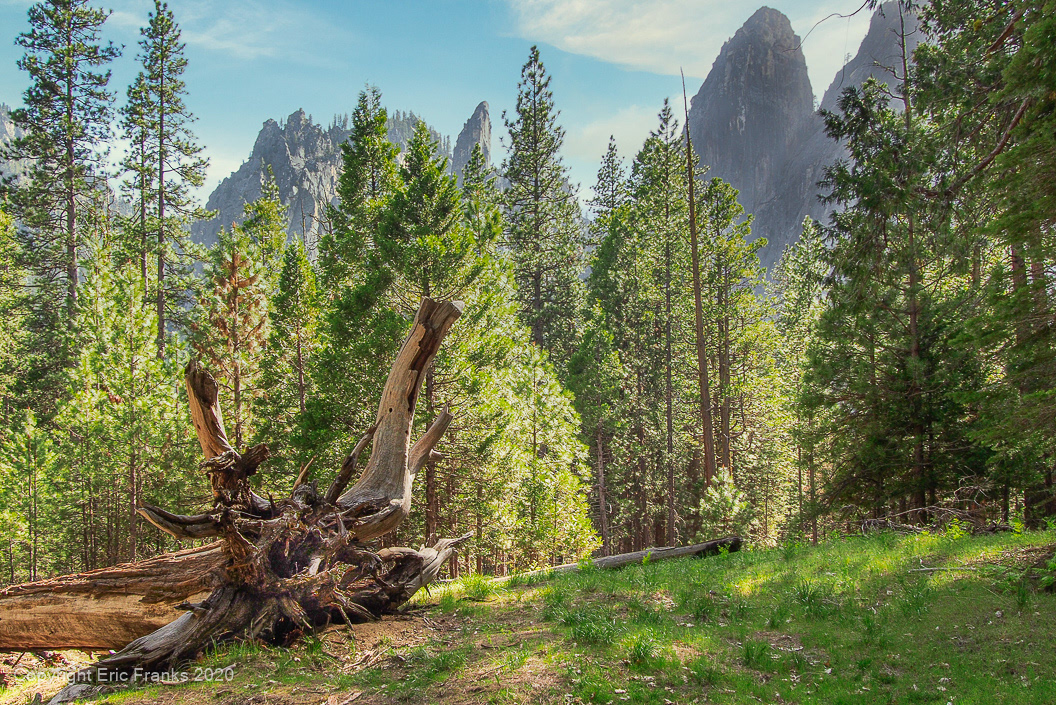 The 'Grizzly Giant' is a giant sequoia in Mariposa Grove, located in Yosemite National Park.  The tree has been measured many times.   It has a volume of 34,005 cubic feet (962.9 m 3), which makes it the 26th largest giant sequoia living today .